n!Fuze is the latest SolidWorks incarnation in a series of online collaboration tools targeted to customers who do not want a full PDM or PLM application but still need to control and share files.  It is based on ENOVIA V6 technology, yet it seems to have a simple user interface that is well embedded within SolidWorks.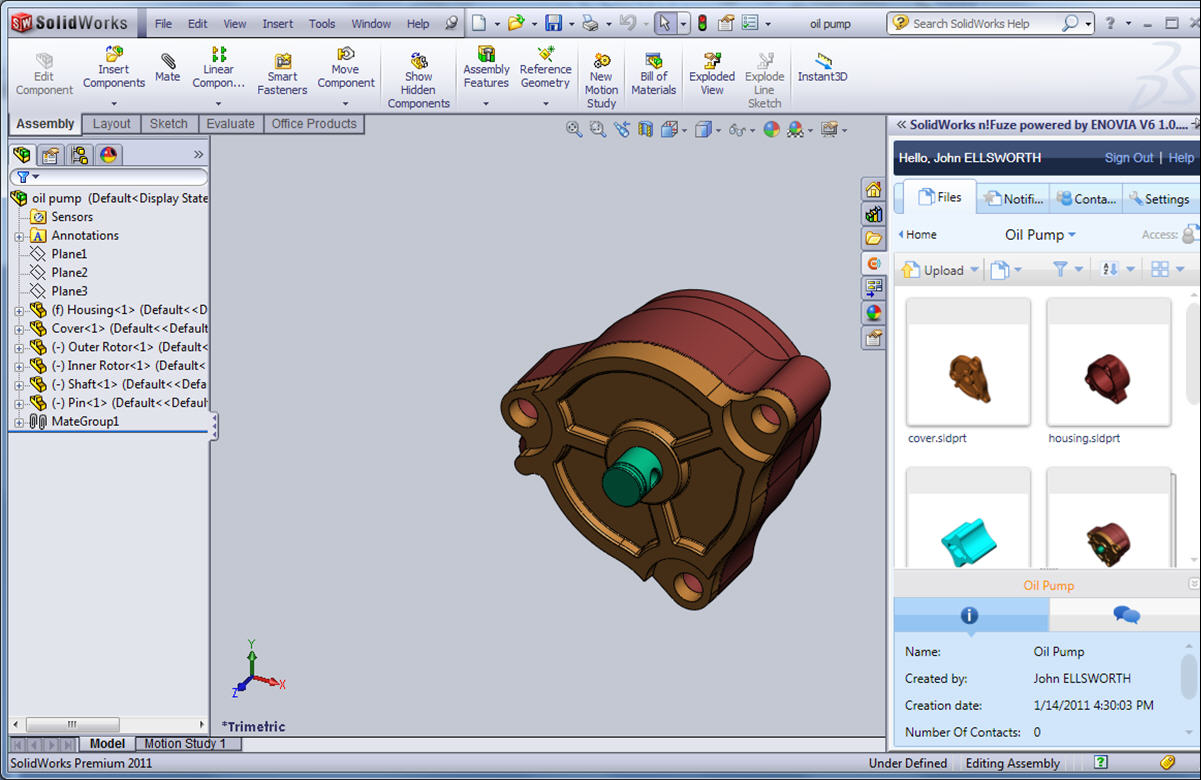 According to Richard Allen, PDM Solutions Product Manager at SolidWorks Corp, 70% of the SolidWorks user base is not using a PDM.  He further states that surveys have revealed several barriers that prevent customers from implementing data management.  One barrier is that many customers do not have an IT department.  40% of SolidWorks customers have 3 or fewer seats of SolidWorks.  Another barrier is the cost for both the PDM software and necessary hardware.
n!Fuze provides a data management path for many customers without upfront costs and staff commitment.  There are no maintenance or upgrades to worry about.  For $70/month for each user, a customer will have n!Fuze for data management.  However, customers will have to commit on a yearly basis.
n!Fuze offers basic version control.  It will not have more sophisticated revision control nor approval processes.  It will be accessable through http://solidworks.com, http://3ds.com, and http://swym.3ds.com.
When asked why there is a punctuation mark in the middle of the name n!Fuze, Allen did not have a definitive answer.  However, he stated that there was no intention to make this product available on its own website (nfuze.com is a dating site).  Presumably, there was no intention to allow this name to be easily searchable online either.  My prediction is that there may be a name change in the future of this product offering.
Did you enjoy this post? Why not leave a comment below and continue the conversation, or subscribe to my feed and get articles like this delivered automatically to your feed reader.