Overview
The official name of the new app is eDrawings Pro for iPad from SolidWorks. This new product release brings core eDrawings Professional functionality to the iPad.  In addition to viewing, you can now inexpensively markup native SolidWorks files on a mobile device.  Additionally, permissions (such as the ability to measure) that are saved into eDrawings files via SolidWorks are respected in this mobile version.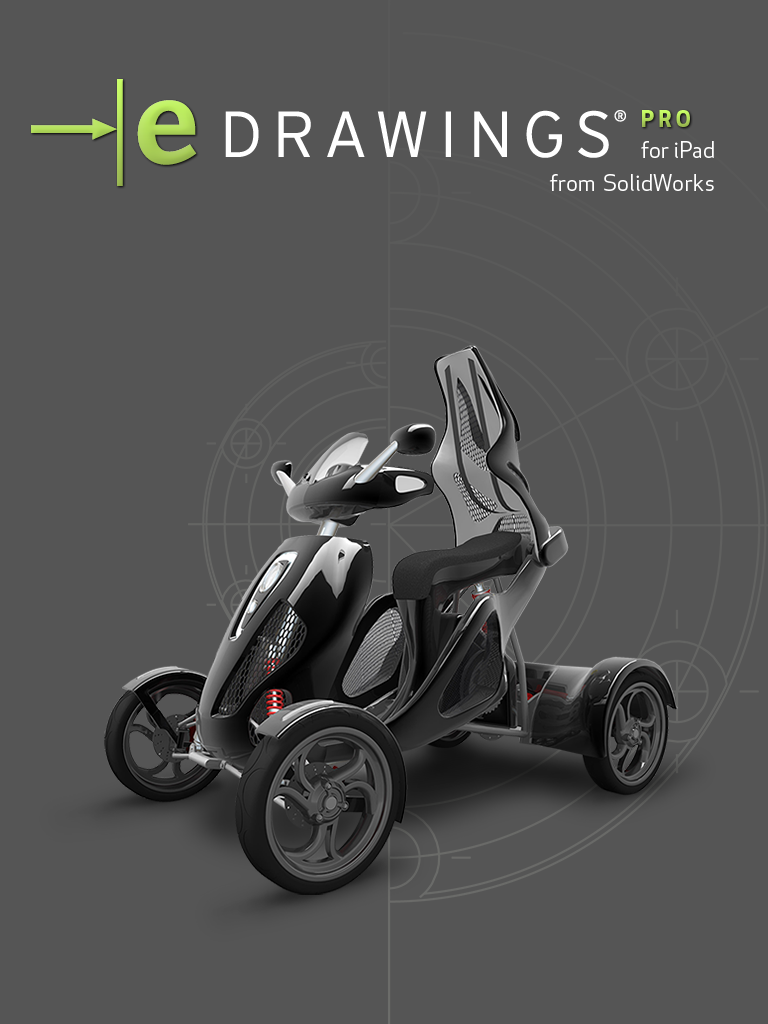 User Experience
Similar to eDrawings for iPad, when the app is started, you are presented with a menu of models and drawings. There is an area of sample models and an area for your files, called "User Files".
The sample files provide good cases to try out new eDrawings Pro for iPad functionality. The User Files area lists any files which you have added to your iPad to view in eDrawings Pro.
When you open a supported 3D file, you can rotate, pan, zoom in and out, zoom fit, zoom home (last view when file that was saved). Same as eDrawings for iPad, this Pro release can Play a model by transitioning between different views of the model.
While eDrawings Pro for iPad remains in memory, leaving and returning to the app will maintain settings and view orientation of the file that was left open.  This can potentially save a fair amount of time.
There has also been several incremental improvements too, such as an improved docking panel to allow quicker access to drawing sheets, configurations (models and assemblies), and components (assemblies).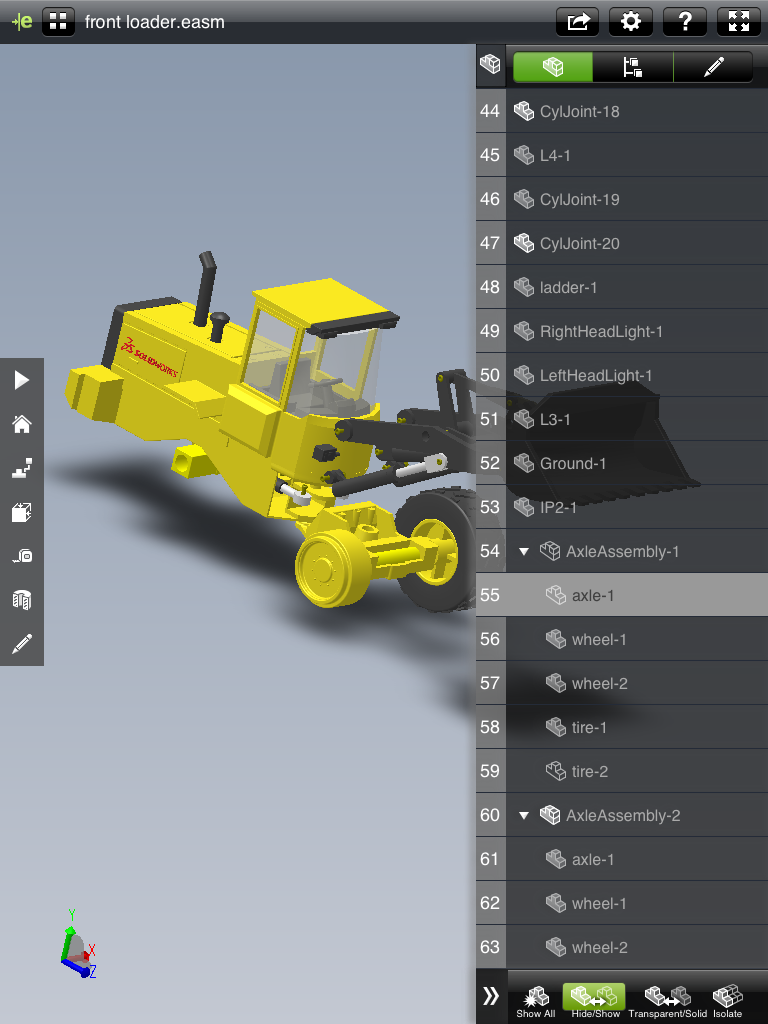 Measure

You can now measure models in eDrawings formats where permission has been allowed by the SolidWorks.  When entering the measure tool, you are presented with the Measure cursor.  Simply tap and drag the cursor over the geometry you wish to measure, then tap again to select the highlighted element.  Tap and drag again and select a second geometric element to measure the distances between two elements.  The results will be very familiar to users of both eDrawings and SolidWorks.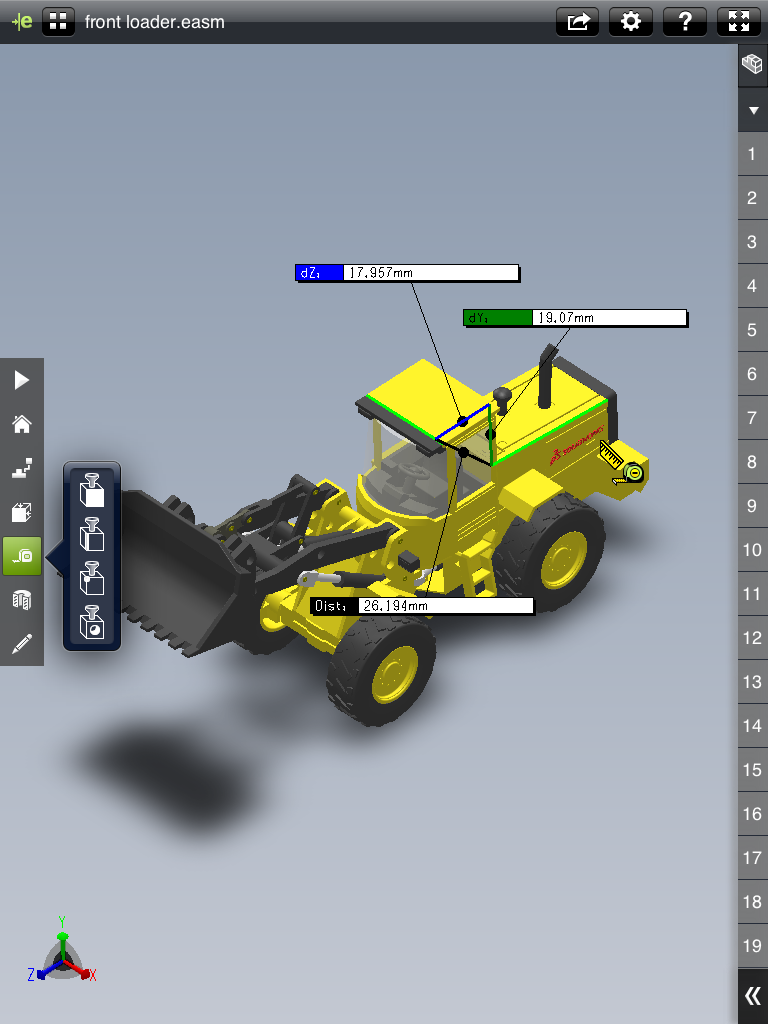 Similar to the desktop version of eDrawings, filters are provided to speed up the element selection process.