Here's some highlights from SOLIDWORKS World 2017:
And, yes, SOLIDWORKS World 2018 will be returning to the Los Angeles Convention Center for 2018.  In case you missed some of the fun that LA has to offer this year, you'll have a second chance to indulge in 2018!
Here's some of my experiences at SOLIDWORKS World 2017: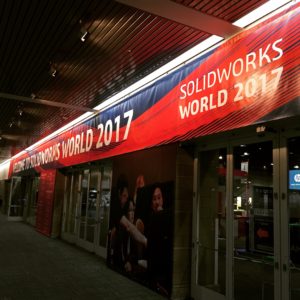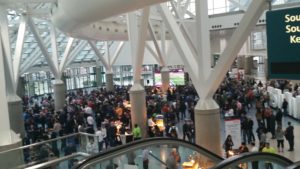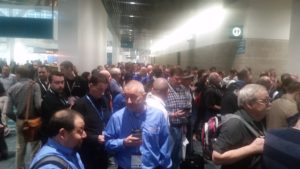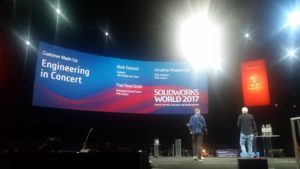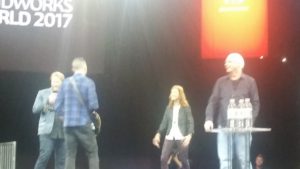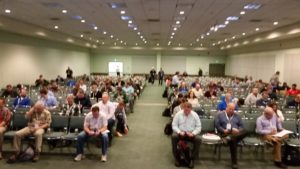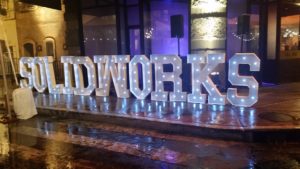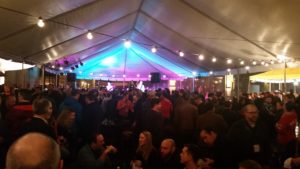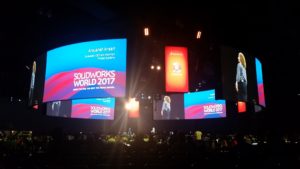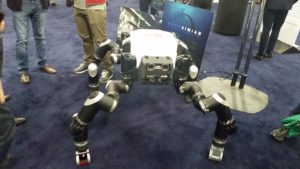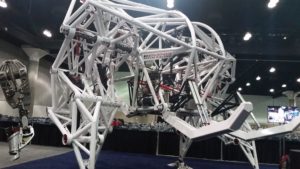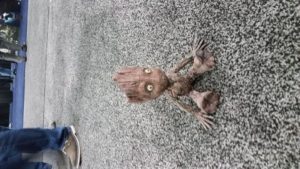 And some more fun afterwards: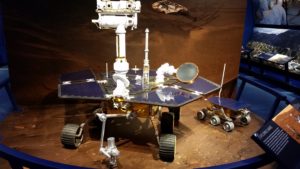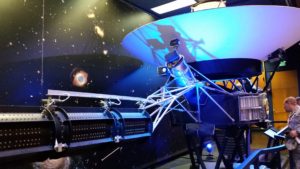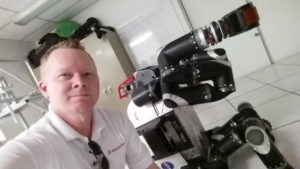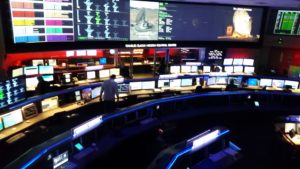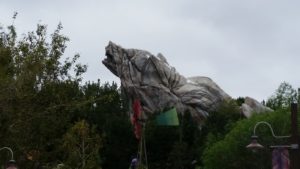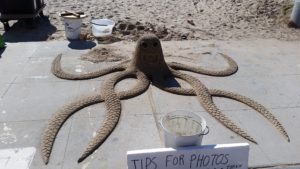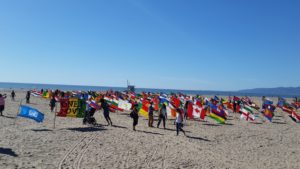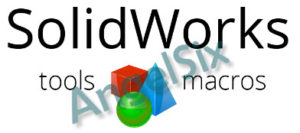 An older resource for many things related to SOLIDWORKS API is AngelSix.  Luke Malpass, founder of AngelSix, has written many SOLDWORKS macros.  He has also written a couple of macros books.
As of last year, many of their macros and books are now available for free on fasetto.  More info is available on AngelSix's SOLIDWORKS page.  The books apply to SOLIDWORKS 2008 and 2009, but much of the information is still relevant now.
AngelSix is also known for BatchProcess.  BatchProcess is available for a 50-day trail.
Another API resource now on AngelSix is SolidDNA, which is a level of API that claims to make SOLIDWORKS API easier to use.  Here's a video tutorial that describes about to use SolidDNA: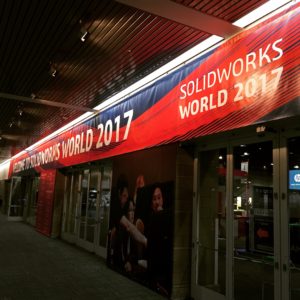 Normally, members of the Product Definition team at DS SolidWorks Corp give two presentations at each SOLIDWORKS World.  Presentations can be either Hands-on or Breakout.  Hands-on sessions involve attendee participation at desktop computers provided for the conference.  Attendees typically follow and repeat steps shown by the presenter.  Breakout sessions are essentially talks with demonstrations of functionality in SOLIDWORKS products.
Sometimes our team gives extra presentations.  There are cases where our hands-on sessions are very popular, so we add an extra hands-on session of the same material for the overflow.  Other times, we give the multiple breakout sessions on various topics.
My Presentations
At SOLIDWORKS World 2017, I gave three presentations and a panel discussion.  It almost never fails that I give a presentation right after the General Session on Monday of the conference.  This year, my Monday presentation was a hands-on session about new functionality that's been added to SOLIDWORKS over the past 5 years.  The session was Streamline Drawing Creation with Newer SOLIDWORKS Drawing Tools.  In this session, attendees got to try out newer drawing tools that they may have missed before, such as
User Interface improvements
Drawing Zones, Location Label and Automatic Border tool
All uppercase setting for notes
Angle Dimension enhancements
Model Break View
Balloon improvements and more
If you'd like to check out this session's materials, please feel free to download:
Streamline Drawing Creation with Newer SOLIDWORKS Drawing Tools (6MB+)
On Tuesday, I gave two breakout sessions.  The first one was planned and well-prepared about MBD called Model-Based Definition using SOLIDWORKS MBD.  This session covered very general overview of  MBD, ways to implement settings in SOLIDWORKS for the best MBD experience, SOLIDWORKS MBD tools (3D Views, 3D PDF Publisher, etc), and DimXpert.  A lot of people attended this session.  Though, I didn't pack the house to the wall.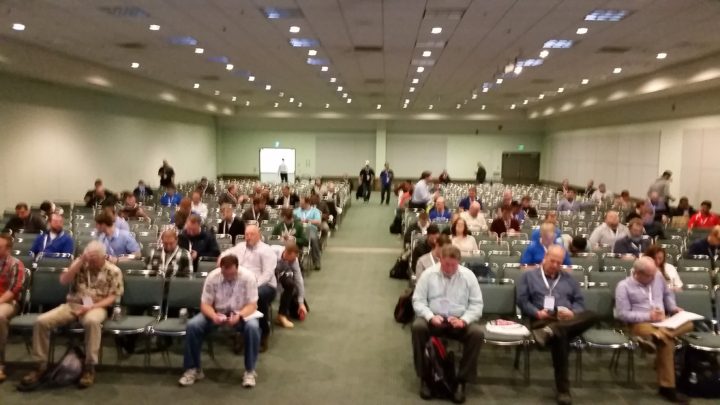 The Powerpoint for this session is downloadable here (SOLIDWORKS files not included):
Model Base Definition using SolidWorks-2017 (4MB)
The second Tuesday breakout session,  I presented on BOM's, called Building SOLIDWORKS BOMs.  Due to a cancellation by the original speaker, I had to step to not only cover the empty slot in the schedule, but also talk about BOMs without a prepared Powerpoint slide deck or file set.  Since there were no materials for me to work from, I had to skip the Tuesday General Session to give myself time to pull together a session plan and file set.  Given the circumstances, I believe I did well.  I was able to cover many basics about BOMs, and also more advanced capabilities.
BOM table display options
BOM Type (Top Level, Parts Only and Indented)
Options for displaying configurations of the same part
Keep Missing Item settings
BOM Anchor
BOM Template
Virtual Parts
Document Properties
Sorting
etc.
Unfortunately, because the session was off-the-cuff, there is no Powerpoint outline to provide.  The session was recorded, so it should be available as a video while the SOLIDWORKS Proceedings are available (soon).
On Wednesday, I was part of the panel discussion about MBD.  Five speakers participated in an engagement with attendees who are interested in MBD.  This session was called SOLIDWORKS World 2017 MBD Learning Path Panel Discussion.  Attendees asked about many MBD related topics, including STEP, real world implications, specific use cases, vendor adoption, etc.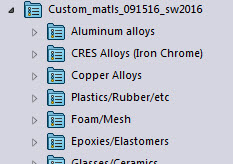 Custom materials in SOLIDWORKS are important if you are using materials not included in the default set.  Around a decade ago, Chris Saller compiled a bunch of such custom materials from varies sources based on requests and submissions from many different people.  This list is informally known as Ctopher's Custom Material Database, "ctopher" being Chris' handle.
Various versions of this file have been available on now long-gone websites over the years.  Well, the material database is finally back and bigger (better) than ever!  Chris has complied a new version in SOLIDWORKS 2016.  This new version has many new materials.  The new database is now available directly on SolidWorks Legion in the File Downloads tab as Ctopher's Custom Material Database.
There are two methods to point SOLIDWORKS to use a custom material database.  The easiest method is described on Ctopher's Custom Material Database download page.  Below is a slightly more advanced method which should also work on networks.
To point SOLIDWORKS to make the materials in this database available:
1.To use, place custom_matls_091516_sw2016.sldmat file into an easily accessible folder, such as S:\SOLIDWORKS Shared File\Custom Materials.  The folder is your choice, based on your network and operational set up.
2.Start SOLIDWORKS.
3.Goto Tools>Options…>System Options>File Locations.  In the Show folders for dropdown, select Material Databases.
4.Select Add button.  Navigate to your chosen folder, such as S:\SOLIDWORKS Shared File\Custom Materials.
5.Select OK button.
6.Repeat for all instances of SOLIDWORKS within the network that need to access this database.
To use the custom materials:
1.Open any part file.
2.In the Feature Tree, right click on Materials and then select Edit Materials.  "Custom_matls_091516" folder will be on your material list.
4.Click on desired subfolder, such as Copper Alloys.
5.Click on desired material to view properties.
6.Click on Apply to apply that material to your part.
7.Click on Close to return to your part.
Ctopher's Custom Material Database
This year, I've been on a kind of unorganized SOLIDWORKS User Group tour.  I've presented at user groups in Tulsa, OK, Denver, CO and Seattle, WA.  The diversity of meeting locations never ceases to surprize me: hotel conference rooms, high school machine shops, college meeting rooms, libraries.  BTW, I'm not pictured in any of the photos below, as I was the one who took these photos of other speakers at these events.
In Tulsa and Denver, I presented on Drawing Views.  As simple as this topic may seem for many, even experienced users have told me they learn something new when I talk about Drawing Views.
In Seattle, I presented on SOLIDWORKS drawing functionality that has been added since SOLIDWORKS 2013.  Even though most of the capabilities I discussed were available since SOLIDWORKS 2014 and 2015, even seasoned users of SOLIDWORKS 2016 jumped up with excitement as they found out about "new" functionality.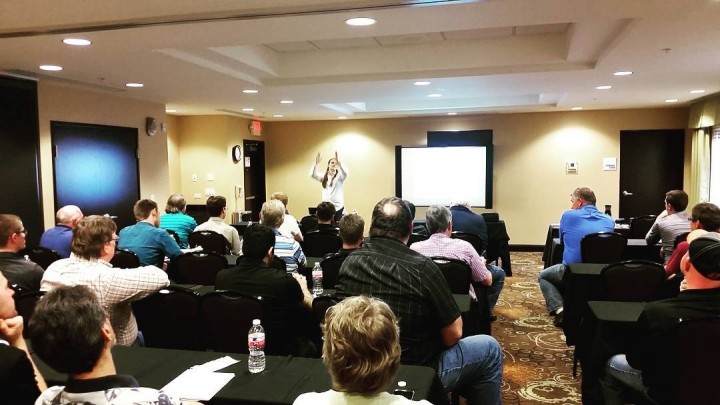 Tusla, OK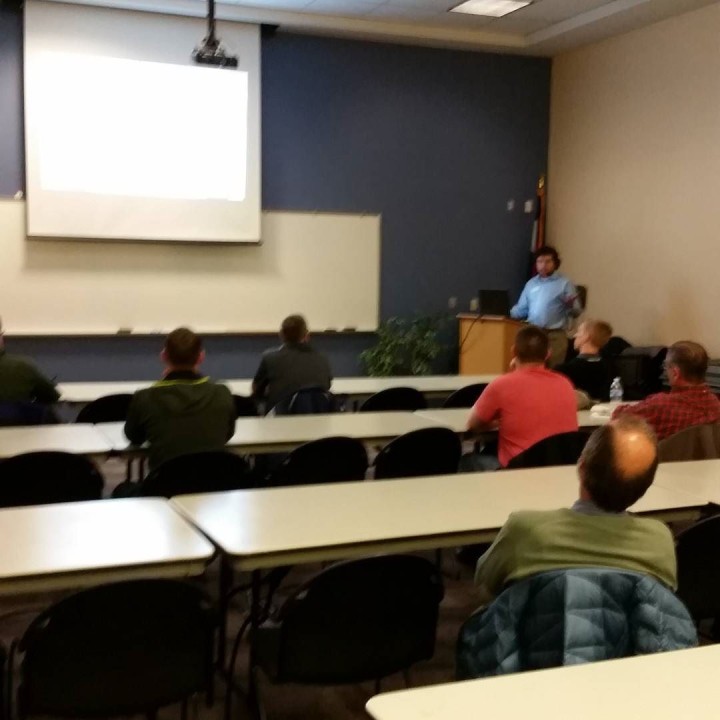 Northern Denver, CO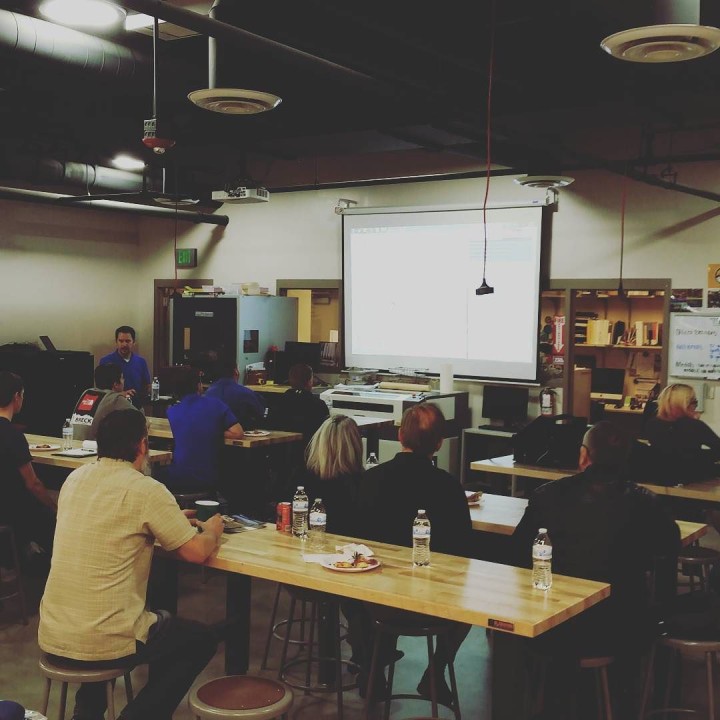 Southern Denver, CO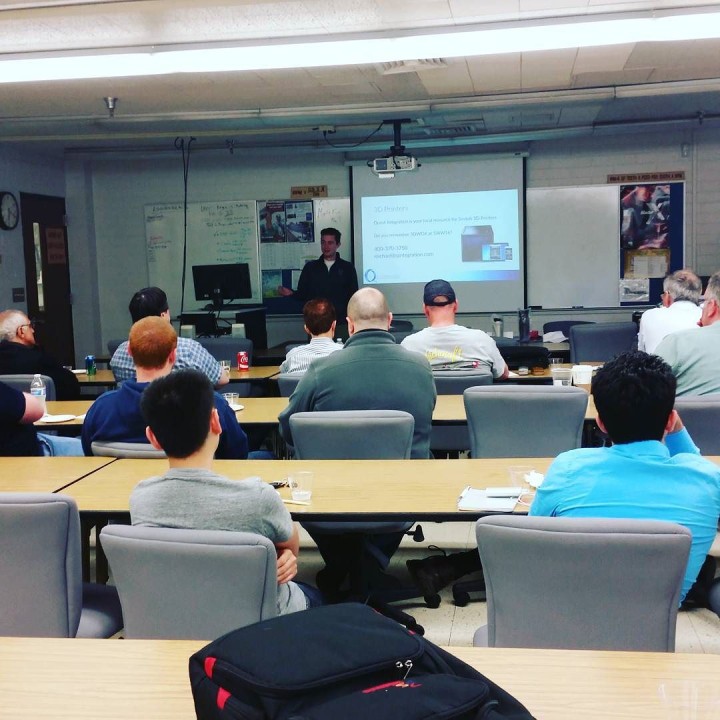 Seattle, WA
This year at SOLIDWORKS World was full of product announcements, every day during the general sessions: SOLIDWORKS PCB, SOLIDWORKS Maker, term licencing option, online trail, Xdrive, Xdesign, and that's just the first day!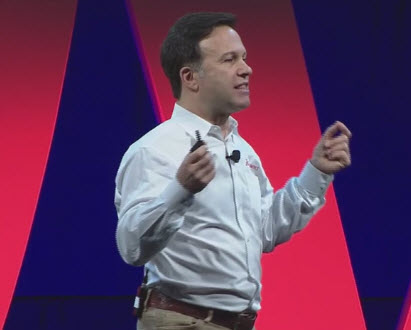 A touch device friendly interface of SOLIDWORKS (any device, any time, any where) was also briefly demonstrated.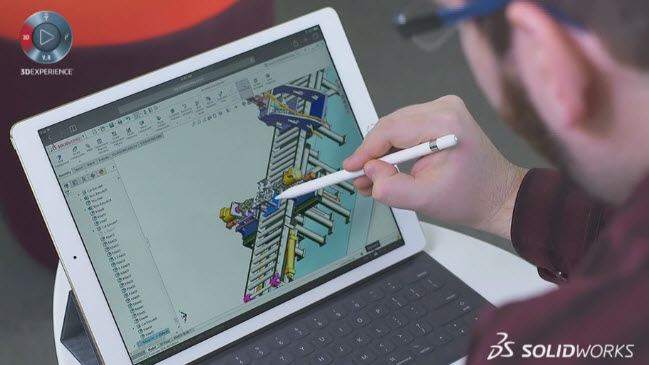 As usual, the Research and Develop team were honored for the hard work that goes into creating all these new products.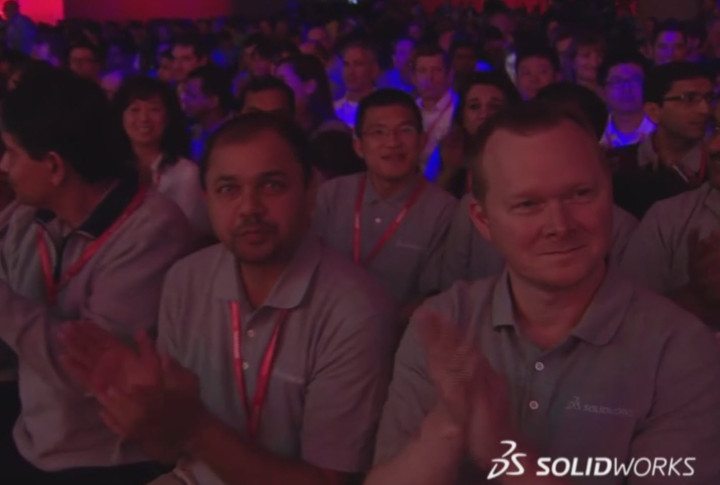 There was a lot to take in.  Even some surprizes for those of us working hard to bring new products to life.