Section View
Section View tool allows you to peer into the model, with a number of options.  You have the ability to view a cutting plane in the Y-X, Y-Z, and the Z-X directions.  You can also flip the side of the cut.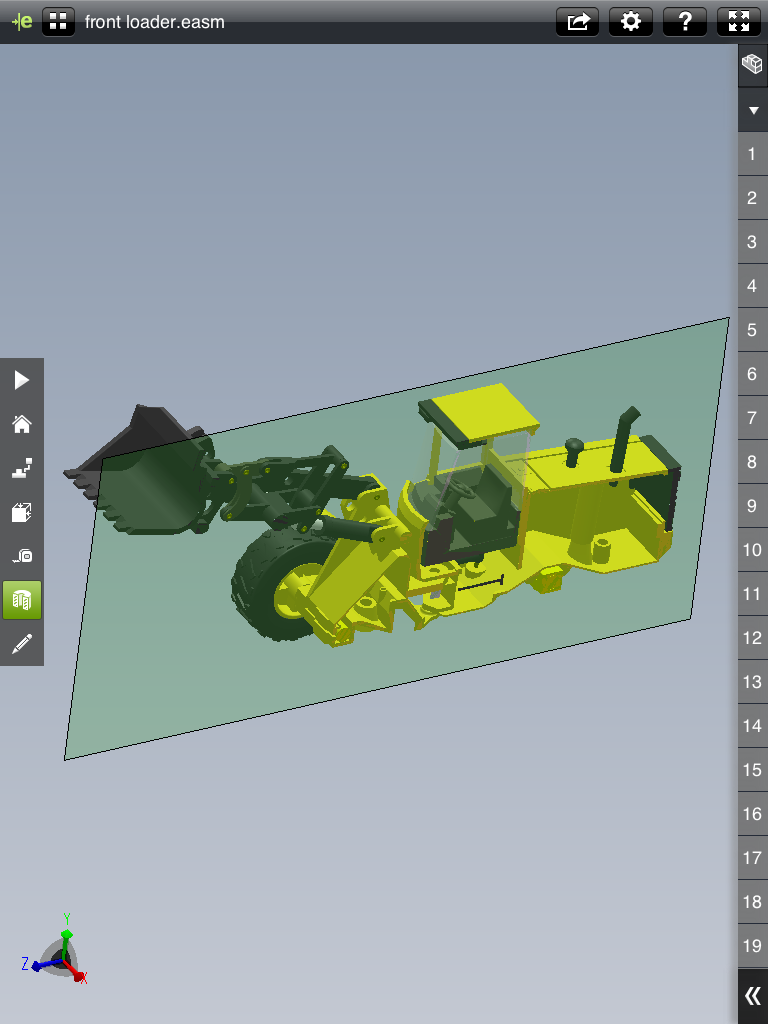 Showing the cutting plane is optional, though keeping the plane visible allows you to adjust the cut location while the section view is shown.  Just tap on the plane and drag it (tip and trick alert!).
You can also show or hide the cut cap when you want to control the level of detail along the cutting plane.  Additionally, a section view can be viewed while working within other tools, such as Measure.
Comments
What would a Pro version of eDrawings be without the ability to create comments!   Supported comment types are Text (with no border, and Box , Cloud and Ellispe borders), Freehand shapes, Dimensions, Insert Photo, and Take Photo (with iPad camera).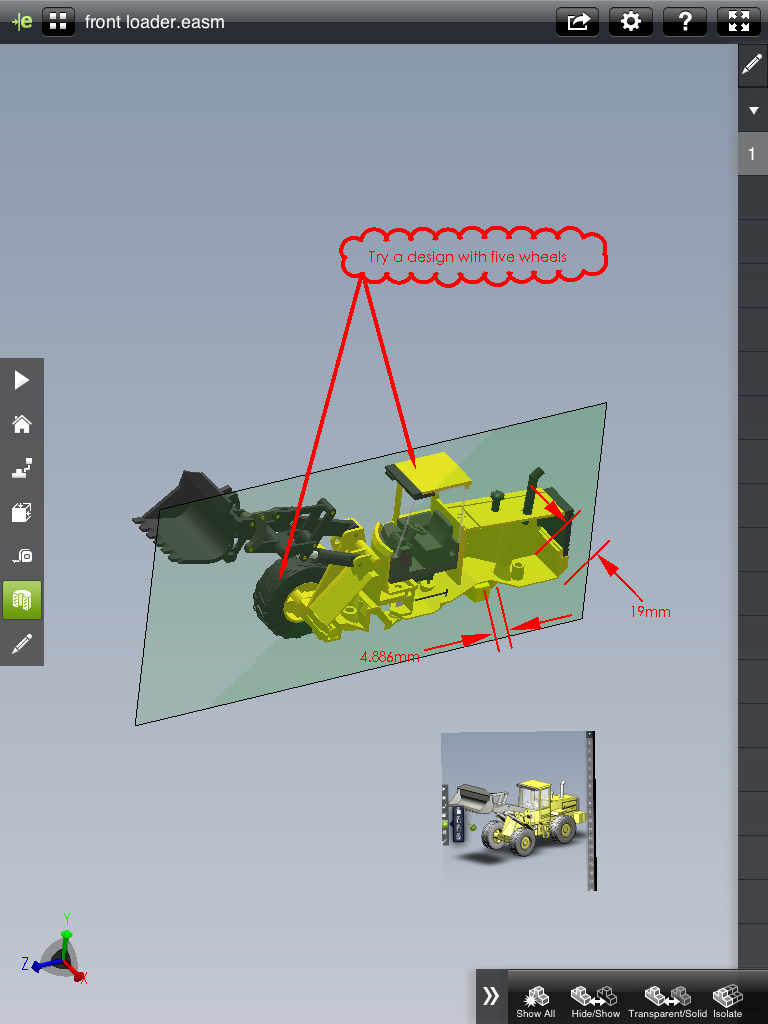 Comments scenes are automatically saved and retreivable from the Markups tab of the docking panel.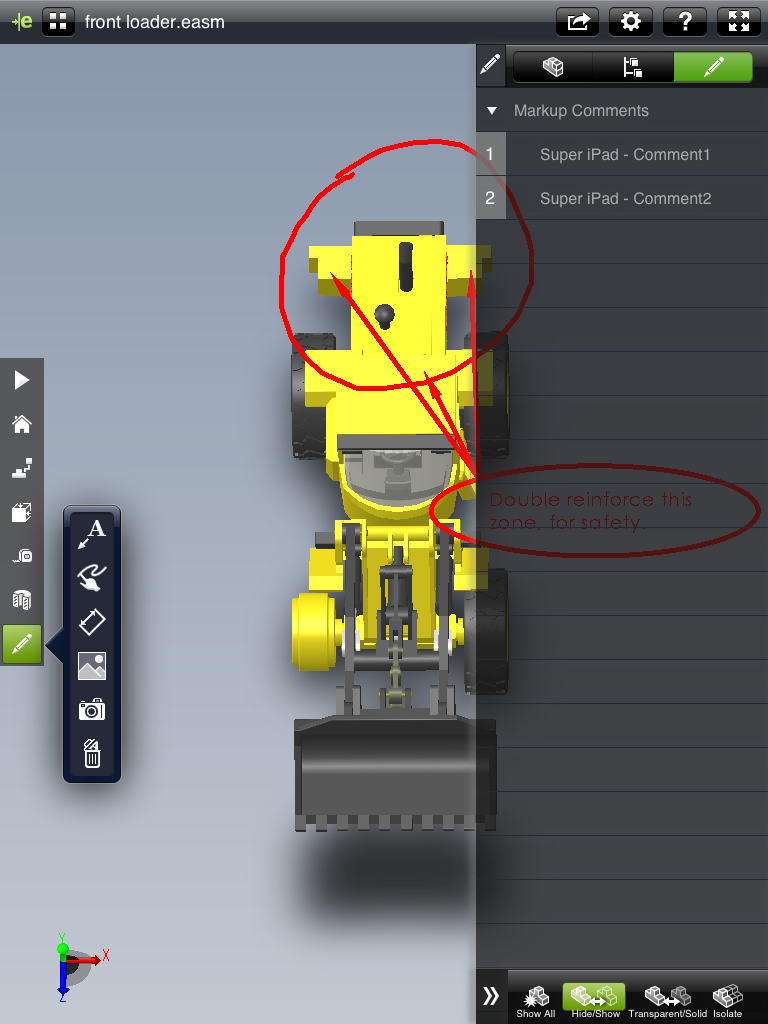 Hide and Show
For assemblies, there are now tools to control display settings for individual components, including Show All and Isolate functions.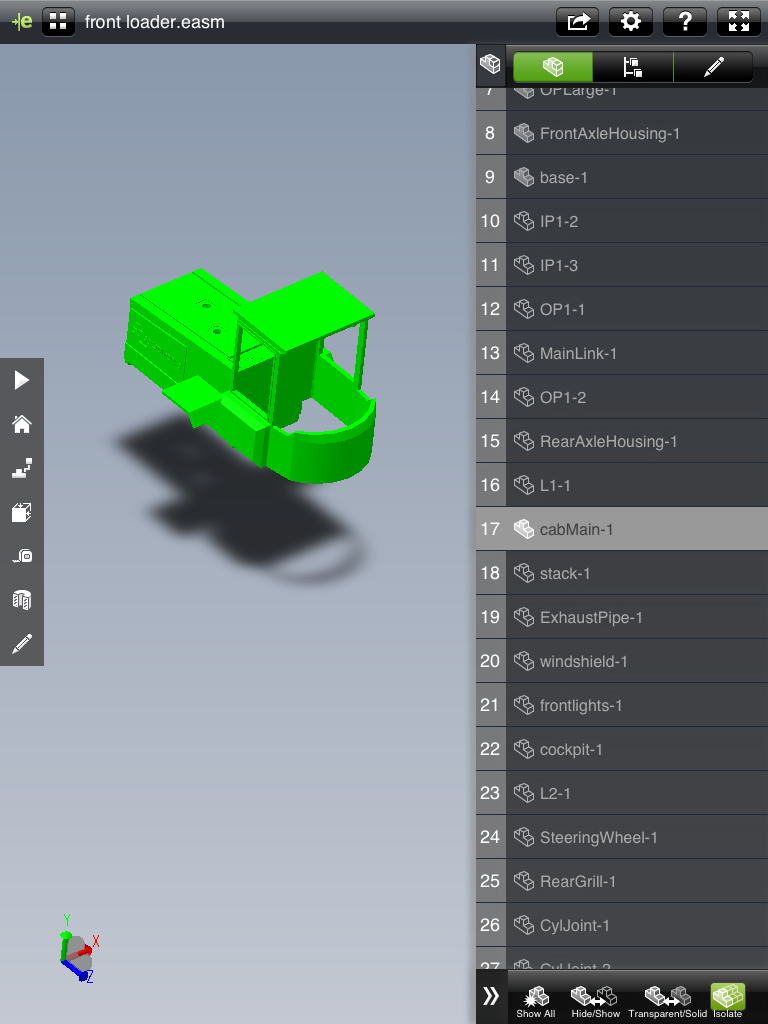 Bottomline
eDrawings Pro for iPad has enough of the core eDrawings Professional functions to immediately make this a useful tool to those of us that need to quickly communicate design intent, information about model interiors, redlines and other detailed information. It is still very inexpensive when compared to other applications that perform similar tasks on native SolidWorks and eDrawings files.
eDrawings Pro for iPad is available as of August 31, 2012 from the Apple App Store. Please find and install this app through App Store from your iPad device.