Remember this old faithful interface for creating Geometric Tolerance frames (a.k.a, GD&T feature control frames, or GTOL annotations)?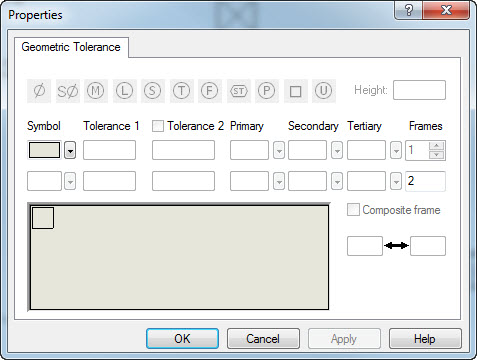 There a new thread on the Drawings forum at SolidWorks Forums asking about how you use this user interface to create Geometric Tolerance Frames.  Your input is very welcome there (and here, if you wish).  What would you do to improve the inferface?
When do you use it?
How does it work for you?
What do you think about the workflow of creating the frame before you place
it on the sheet?
How do you feel about the preview window (and would it be necessary if you
could just see your frame being modified directly on the sheet)?
Do the restrictions within the interface (meant to force you to follow
GD&T rules) ever prevent you from creating the frame that you need?
Have you used the PropertyManager settings that also pop up when you edit an
existing frame?