SolidWorks 2012 and prior had two separate tools to create section views in drawings, Section View and Aligned Section View.  Although these were very capable tools, there was two different workflows to create cutting lines for section views based on which tool was chosen.  The two types of section views where not interchangeable.  Both used sketches to determine the path of the section view cutting line.   However, both tools produced very different results with the same sketch layout.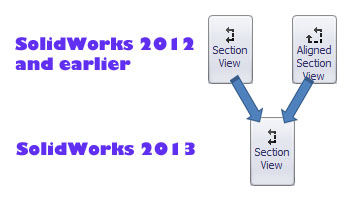 SolidWorks 2013 unifies these separate types of section views, along with half section views, into one tool called Section View.  This new tool has expanded capabilities, being able to handle a wider range of section view types and scenarios.  For example, you can now add arc offsets to your cutting line and get the correct display in the resulting section view.  There are many other improvements as well.
When the new Section View tool is launched (without preselecting a sketch), a new user interface appears, called Section View Assist.  Section View Assist allows you to rapidly generate cutting lines for your section views without needing to draw sketch entities.  Four options for standard section views are immediately available: Vertical, Horizonal, Auxiliary and Aligned.  Each of these can be  previewed on any standard drawing view.  Use Tab and Shift-Tab to cycle through the preview choices.  Relations to geometry are automatically identified during the preview.
Vertical cutting line: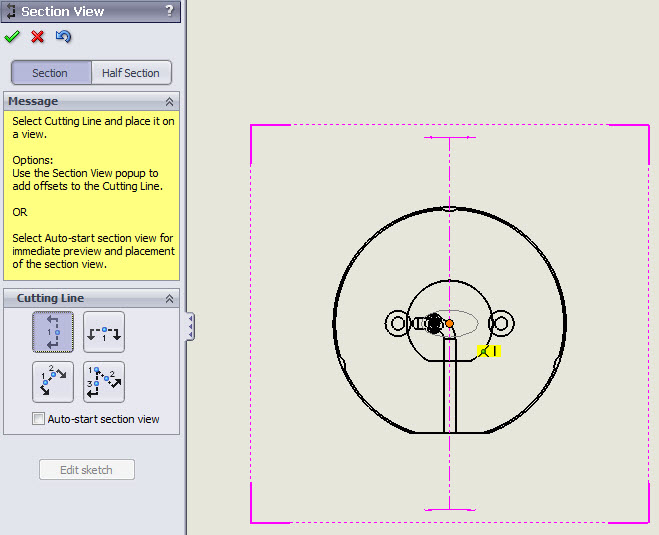 Horizontal cutting line: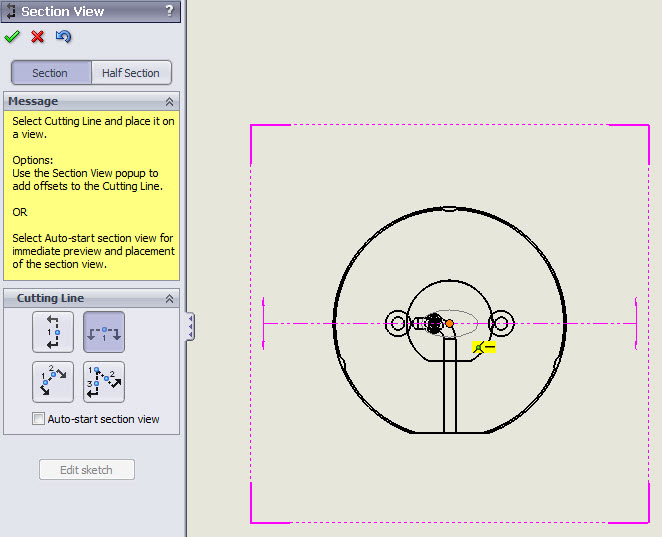 Auxiliary cutting line: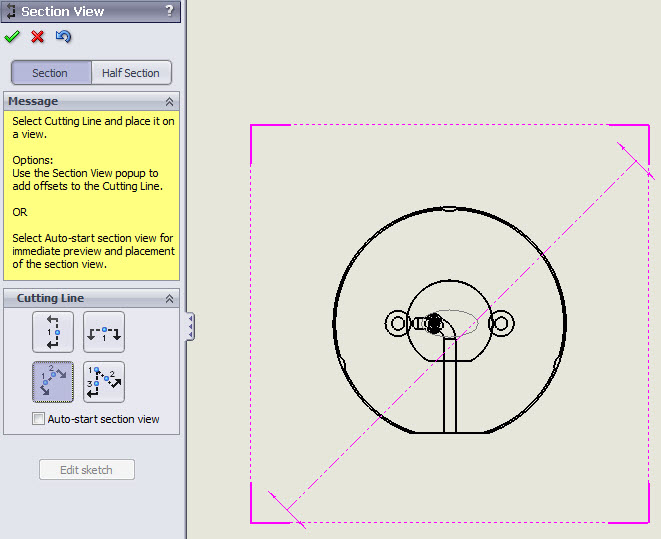 Aligned (bent) cutting line: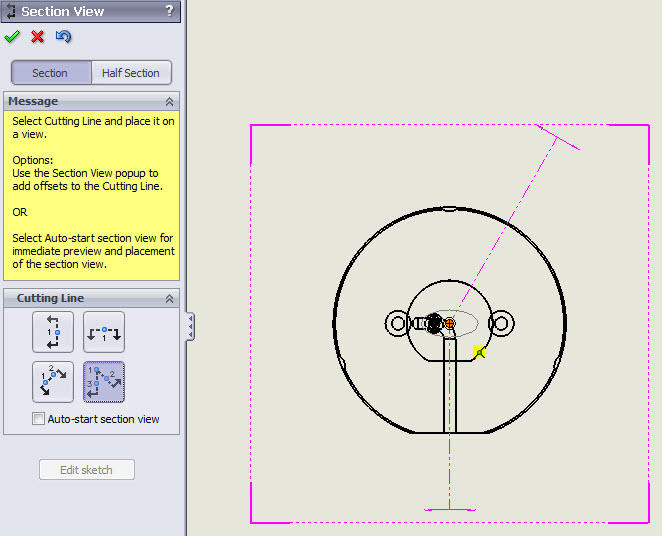 To accept the cutting line placement and geometry relations, simply LMB click when the preview is at the desired location (more clicks will be required to place Auxiliary and Aligned cutting lines).  The Section View Assist will then set the preview of the cutting line on the drawing view with any applicable geometry relations.  Additionally, the Section View Pop-up appears nearby.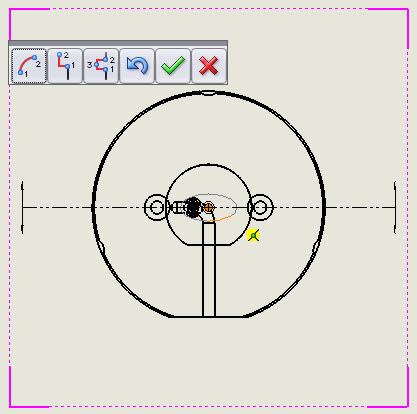 To accept the cutting line location, RMB click OK or select OK button from the Section View Pop-up.  Then, just place the section view on the drawing sheet.  In many cases, you can add you section view as easy as 1 – 2 – 3 clicks without the need to draw sketches.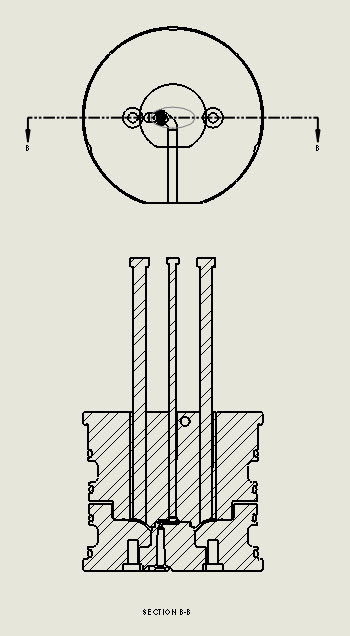 Note: you can still create a sketch and preselect it prior to starting the Section View tool.  This will allow you to bypass Section View Assist and use the same workflow as in SolidWorks 2012 to create a section view.