As mentioned in another article in this series, SolidWorks does not support the foreshortening of linear dimensions, except in views where both ends are visible in the view, such as break views.  Also mentioned was that foreshortening of linear dimensions doesn't make much sense in most circumstances because both ends of dimension must be in view for a drawing's reader to understand the callout.  As such, they are not supported by the ASME standard.  Even still, there may be some cases where it is necessary or desired to clip a dimension within detail or partial section views.
There is one potential workaround to allow this in SolidWorks, using a series of double arrow symbols created by Jeff Hamilton.  Jeff's creation requires a modification to your gtol.sym file.  Unfortunately, to implement this change, you'll either need to be a one man show or a CAD Administrator who has time to update everyone's computers with the edited gtol.sym file.  This is because any symbols within a drawing reside in the gtol.sym file, and that file is specific to each and every install of SolidWorks.  Another drawback is that the user must visually and manually align the double arrows into the appropriate position.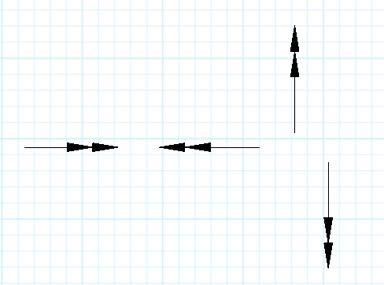 Barring these drawbacks, this is a pretty good solution for those who really need this function.  The file can be downloaded at this location:  Geometric Tolerancing Symbols Library Foreshorten Arrows Add-on.  Instructions on how to edit the gtol.sym file and use the new symbols are included in the download.  Have fun!