SolidWorks Corp has been working hard to improve the user experience.  SolidWorks 2010 has examples have several innovative interface additions.  The one addition that is sure to get a lot of attention is Mouse Gestures.
Mouse Gestures is a simple a menu scheme that is controlled by the RMB and a gesture (or short movement) of the mouse.  When the RMB is clicked and held briefly in addition to a very slight movement of the mouse, a wheel menu appears around the cursor location.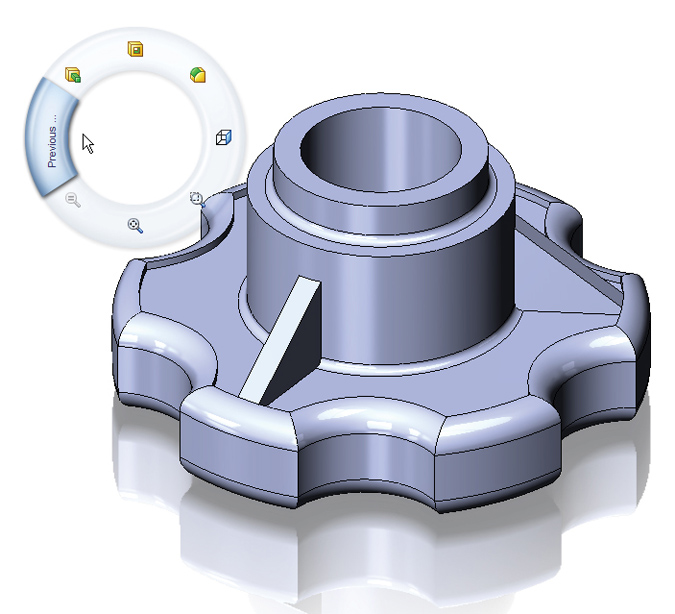 Simply continue to hold the RMB down and move the cursor over the desired command.  Without any further action, that command will execute and the menu wheel will disappear.  If the RMB is released before a selection is made, the menu wheel is cancelled without any command executed.
If the traditional RMB is desired instead of the menu wheel, simply give the RMB a quick click (same as it ever was) without a mouse movement.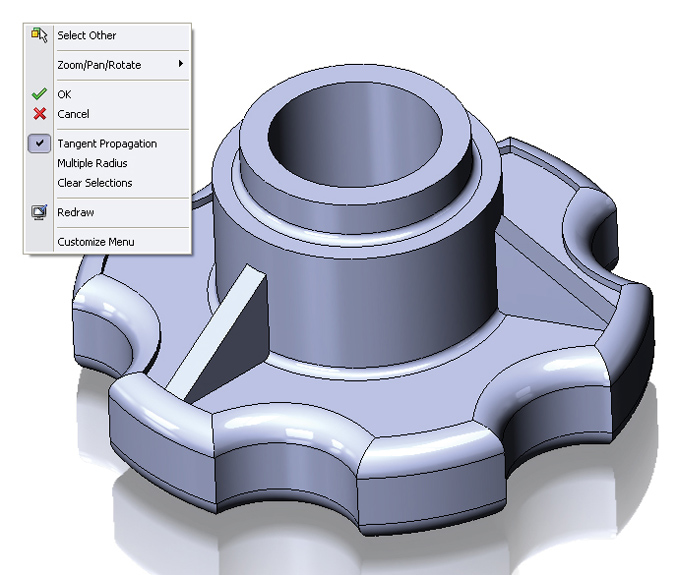 As with the "S" key shortcut menu scheme, Mouse Gestures menu wheel is customizable and context sensitive.  The user is allowed 4 or 8 gestures with four different menus for each of the major modes: Part, Assembly, Drawing and Sketch.  These are customized under a new tab in the good ol' Tools>Customize… window.
Here are the eight gesture choices that can be assigned to particular commands: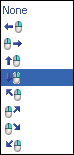 Mouse Gestures is suprizingly easy to use.  It's intuitive when it is activated intentionally.  However, I have found myself activating it unintentionally once in awhile.  This may result in the surprize command being executed before I even know what hit me.  So, for now and for me, Mouse Gesturing will be limited to View Modify functions.  I certainly won't be placing the Quit in my menu wheel.  That said, the usual result of the accidental activation is just that the user will see the menu wheel briefly ghost in and out before any command is executed.
Mouse Gestures is a great new tool that looks to be a major time saver for frequently used commands.  I'm looking forward to having a bit of fun playing with Mouse Gestures and customizing its functions until I find just the right combination of commands for each mode.