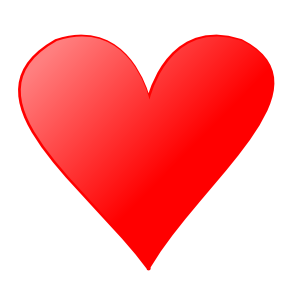 The following humorous article has been re-posted closer to SolidWorks World 2012 as requested by several individuals.  Use in good health and good luck!
Yes, it is true. SolidWorks World 2012 will be from February 13-15, 2012. It's on Valentine's Day! Maybe SolidWorks Corp is trying to schedule the event around other major conferences in southern California? Maybe someone didn't think about the fact that many of us not only have to get approval from our boss at work, but now we have to get special approval from our boss at home?
Well, SolidWorks Corp has decided to help out. They created a new justification, or luvification, letter to help potential SolidWorks World 2012 attendees get approval from their spouses to be away on Valentine's Day.
From their new weblink:
DS SolidWorks Corporation understands that SolidWorks World 2012 will fall on Valentines Day in 2012.  Unfortunately, scheduling around other major events in southern California, such as the MD&M show, requires us to push our conference into mid-February next year.  We are sympathetic to the many spouses that may be away from their loved-ones on Valentines Day.  This justification, or luvification, letter was written to aid in getting spousal approval for attending SolidWorks World 2012.

SolidWorks World Luvification Letter

Dear madam or sir,

I am writing to you [spouse's name here], who I love, to request permission to attend the SolidWorks World 2012.  It is highly important that I attend this significant event because I believe the conference's opportunities for technical training and networking with SolidWorks users worldwide can help me accelerate my career.  In turn, that will help me bring home more bacon (and other such required groceries).

Don't worry about me enjoying myself.  I'll be too busy with more than 150 technical training sessions and three long General Sessions.  Then there's the Special Event where I will congregate with other individuals who are missing their spouses.  Yes, dear, I will miss you something fierce.  The pain and agony of being away from you on Valentines Day will not be bareable.  Therefore, the very next weekend, I'm taking you on a very special trip to [insert appropriate location and activities here] without the kids.

Thank you in advance for your consideration, and please let me know if you need additional information on specific conference opportunities and activities. I look forward to your positive response to my request.

With great love,

[insert your pitiful name here]
I originally posted this "luvification letter" in the SolidWorks Forum.  And in case someone missed it, this is a joke. 🙂
Did you enjoy this post? Why not leave a comment below and continue the conversation, or subscribe to my feed and get articles like this delivered automatically to your feed reader.