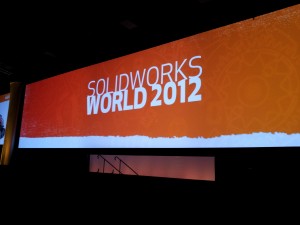 With my new role at SolidWorks, my time at SolidWorks World 2012 was spent working.  As such, my hobbie (this website), was not updated during the conference.  I had hoped for a chance to post at least a couple of updates during the conference.
I wasn't fully out of commission though.  There are many tweets and flickr updates from me during the conference.  Though I made a few Facebook updates, most of these where via Twitter; so it almost goes without saying that Google+ didn't get updated.
Also, I forget my camera, so all of my photos where with my phone.  Fortunately, its camera isn't half bad.
More to come.