On the continous road of improvement, My.SolidWorks.com update for November is now available.  Improvements include: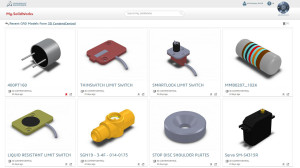 3D ContentCentral Integration – Models from 3D ContentCentral are now searchable directly from My.SolidWorks.  Also, previews of models is now improved.
Improved Search – Search now includes SolidWorks Youtube channel.  Searches are now improved to provide more relevant results.
Online Training Manuals – Users who attend training classes can now gain access to online copies of their training manuals.