This year, I've been on a kind of unorganized SOLIDWORKS User Group tour.  I've presented at user groups in Tulsa, OK, Denver, CO and Seattle, WA.  The diversity of meeting locations never ceases to surprize me: hotel conference rooms, high school machine shops, college meeting rooms, libraries.  BTW, I'm not pictured in any of the photos below, as I was the one who took these photos of other speakers at these events.
In Tulsa and Denver, I presented on Drawing Views.  As simple as this topic may seem for many, even experienced users have told me they learn something new when I talk about Drawing Views.
In Seattle, I presented on SOLIDWORKS drawing functionality that has been added since SOLIDWORKS 2013.  Even though most of the capabilities I discussed were available since SOLIDWORKS 2014 and 2015, even seasoned users of SOLIDWORKS 2016 jumped up with excitement as they found out about "new" functionality.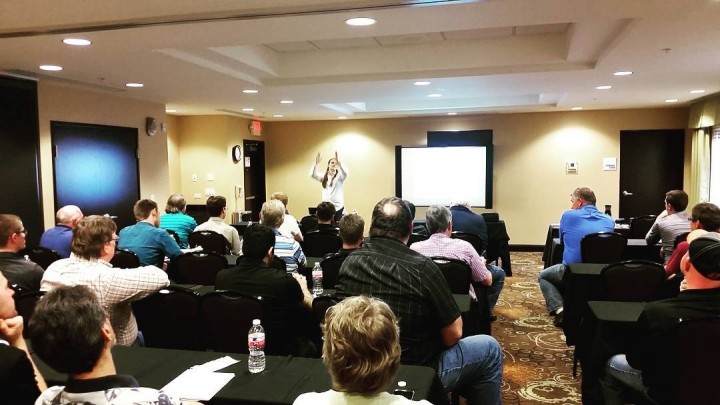 Tusla, OK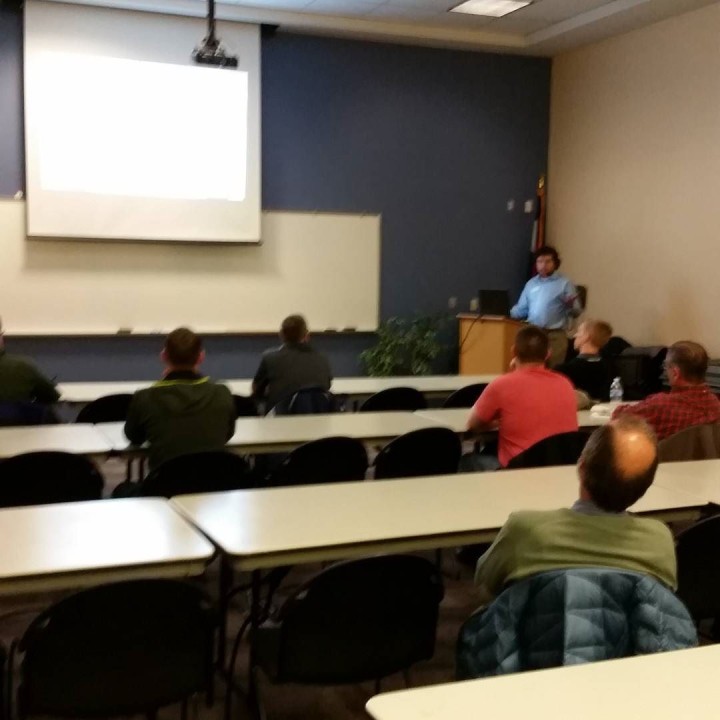 Northern Denver, CO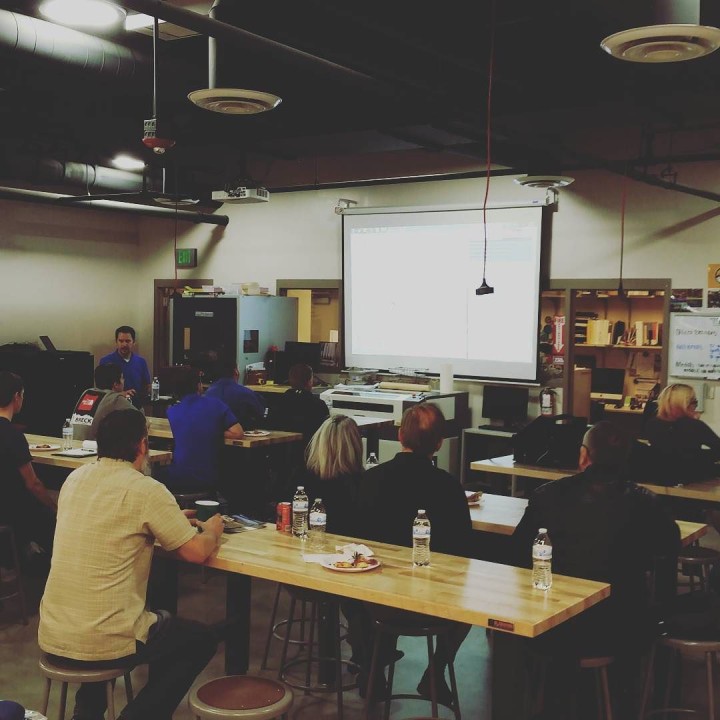 Southern Denver, CO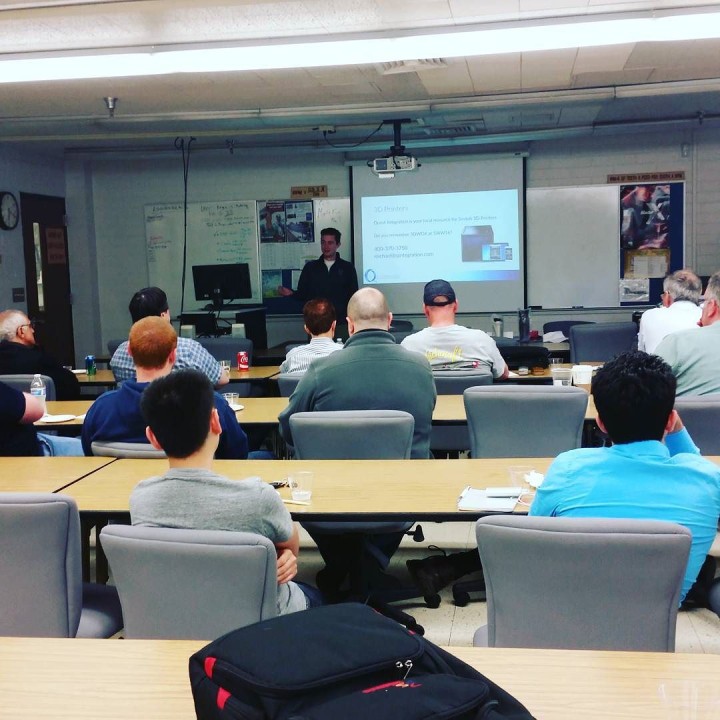 Seattle, WA