DimXpert presentations seemed to get a lot of interest at SolidWorks World 2014.  Both sessions I attended had full rooms.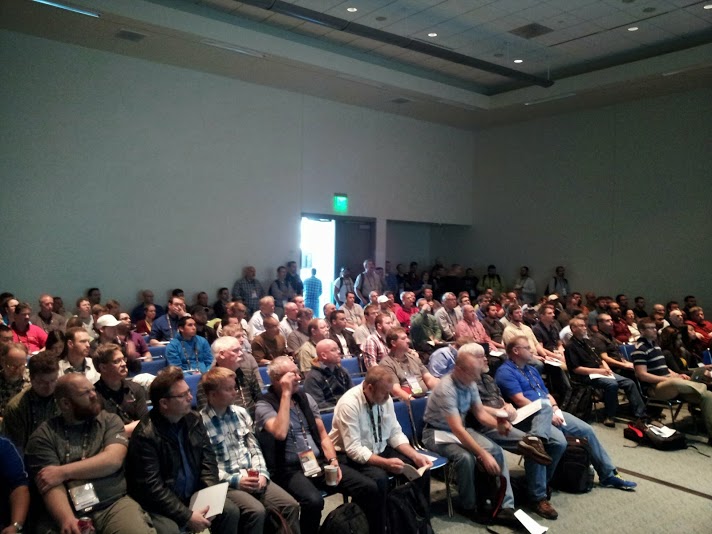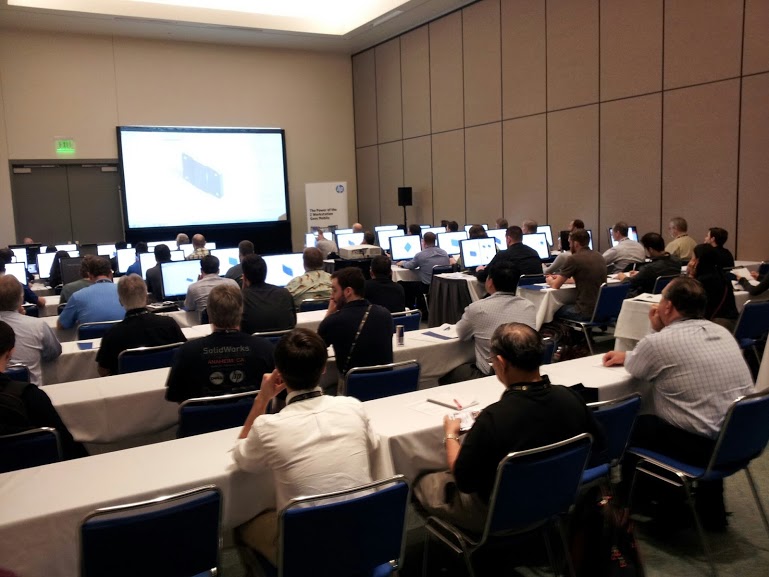 All The Uses of DimXpert, a Monday morning session by Josh Spencer of  3DVision Technologies was over flowing with interested attendees.  Josh went into detail about what to use DimXpert for and how to use it.  He described how to leverage DimXpert in TolAnalyst and SolidWorks Drawings.
Introduction to DimXpert and Tolanalyst, a Monday afternoon session by Brian McElyea of Intuitive Research and Technology Corporation was also a full session, not just with hands-on attendees, but also observers from the session's wait list.  Brian walked attendees through hands-on usage of DimXpert and TolAnalyst with a castor assembly.
DimXpert was also featured in several Model Based Definition break-out sessions, including my own presentation on Wednesday called Model Based Definition in the Context of SolidWorks, where I went into detail about the various methods used to employ Model Based Definition and how to set up and use SolidWorks for best results.
I am interested to see how others are interested in DimXpert.  Was the interest shown at SolidWorks World 2014 a fluke or indicative of general interest within Industry?