As mentioned within a previous article, Jeff Ray quoted one of my comments about SolidWorks 2010.  He has been using this quote and others by other bloggers for a few months.  It was an honor to have my particular quote appear at SolidWorks World 2010 on the big screen.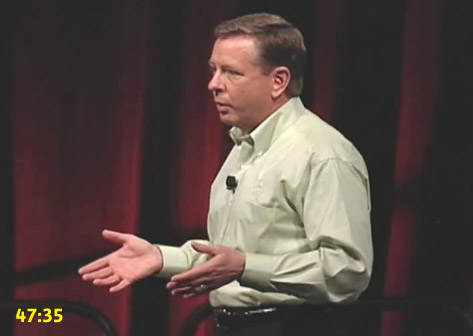 I was kinda bummed though.  I didn't have the camera on my phone ready to take a photo, nor did I think about taking a photo until it was too late.  Well, even if I had been able to take the photo, it wouldn't have been that good.  Several of us bloggers where sitting in the front row, too close to get Ray and the quote in the same frame.
Yesterday, I put out a call on Twitter to see if anyone had taken a photo of the quote.  Gabi Jack almost immediately tweeted that she might have one.  Within 15 minutes, she send over a picture of my name in lights next to Ray.  Thank you, Jack.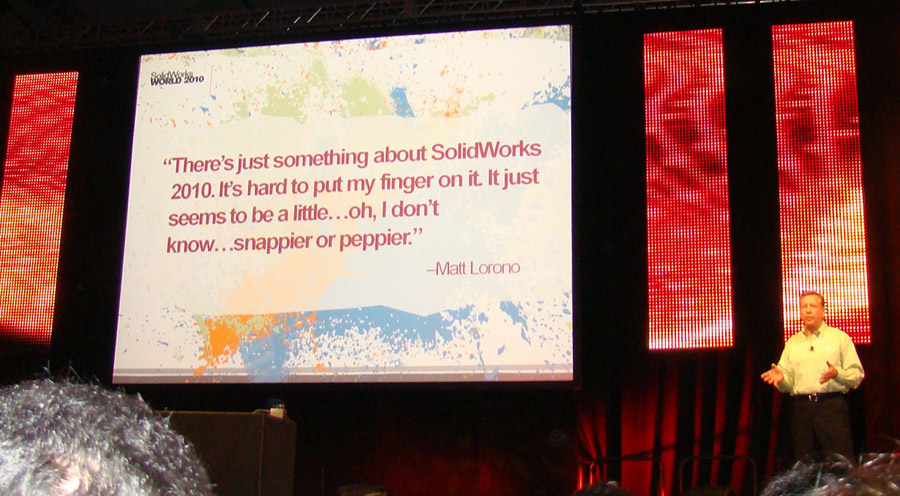 Ray stated the quote during the Monday General Session.  This can actually be seen on the video of the Monday General Session (@ minute 47:35) available at their website here.