Since SOLIDWORK 2012, new symbols were added to the SOLIDWORKS Symbol Library with each release. This is not intentional. This fact is an artifact of an increased focus on Drawing functionality in SOLIDWORKS since that time. So, just as a curiosity, I'm going back to see what was added, and roughly when. It's not going to be precise in some cases because not every addition to the library showed up in the What's New.
Note that this list does not include symbols created as part of new annotation tools, such as Location Label, Flag Notes or Movable Datum Targets.
2012-2014
There is an older article that covers symbols which were added from 2012 to 2014 called New stuff in SolidWorks 2014 (not mentioned in "What's New"): Symbols. It covers the introduction of inspection symbols, functional symbols (such as Rho and center of mass) and introduction of drawing view symbols.
2014
Additionally, in 2014, several JIS weld symbols were added and supported in the Weld Symbol annotation for JIS drawing standard.
Edge
Keyhole
Scarf
Stud
Penetration
Backing
Chadding (following figure)

Finally, an updated version of the JIS Chadding symbol was added

2015
Spotface symbol for hole callouts was replaced. The previous version of the symbol relied in the current font of the document, so text within the symbol only lined up properly for one specific font. This new version simply followed ASME specifications and ignores the document font.

2016
Though not in the What's New, several Inspection Symbols where added.
Left Filled Circle
Right Filled Circle
Top Filled Circle
Bottom Filled Circle
Full Filled Circle

2017
A lot of new symbols where added to support ISO drawing standards, plus one new ASME symbol.
ASME symbol called Conical Taper, which can be found in Modifying Symbols category: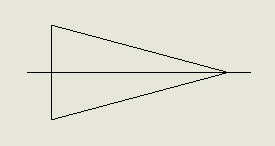 2018
Draft symbols were introduced.
Plus Draft
Minus Draft
Parting Line Diamond
Parting Line
Tolerance Draft

2019
More ISO Tolerencing symbols were added.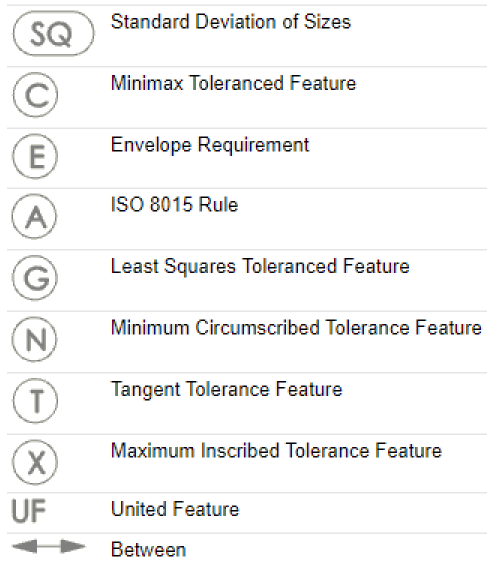 Your own customizations to the Symbol Library
SOLIDWORKS has a file called GTOL.SYM from which the Symbol Library is derived. This file is an editable text file. Here's a couple of sources on how to edit this file to create your own symbols: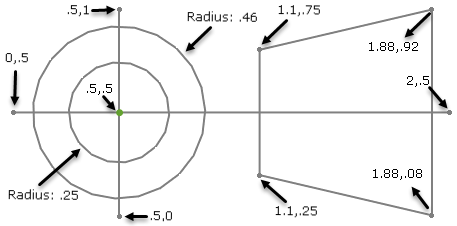 Do you need one or more symbols added to the SOLIDWORKS Symbol Library?
Although there is no guarantee of implementation, you are welcome to submit requests for new symbols via the Enhancement Request link within your Customer Portal. Make sure your submission includes any standards or other specifications to which your symbol must comply, the purpose of the symbol, and other information about the symbol to help us understand its use.
More information about submitting Enhancement Requests may be found at SOLIDWORKS corporate blog.