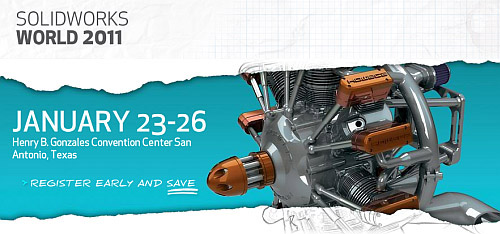 SolidWorks World 2011 breakout and hands-on sessions are now available for those registered to attend.  Even though this announcement was just made earlier this week by SolidWorks Corp, many hands-on sessions are already full.  This usually happens very quickly each year, as seating is very limited in those presentations.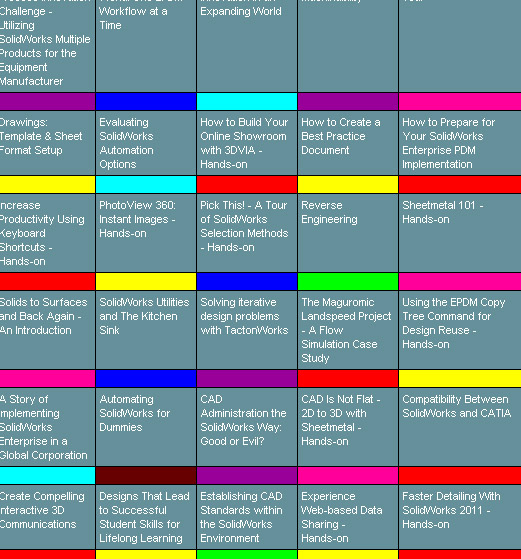 This year, I'm presenting a breakout session entitled Establishing CAD Standards within the SolidWorks Environment.  The session will cover general areas that require documentation that are essential for establishing company CAD standards within an engineering environment that utilizes SolidWorks.  It's going to be on Monday afternoon. Press events usually make Mondays very busy for me at SolidWorks World.  Now that I'm presenting on that Monday in 2011, it is likely going to be all the more busy.  If you attend my session, don't be suprized if I'm out of breath from all the running that I'm going to have to do.  Hmm, maybe I should start working out again to be ready?
If you are interested in attending SolidWorks World 2011 and not yet registered, please see the SolidWorks World 2011 website for more details.  2011's special event for SolidWorks World attendees promises to be…well, you decide.