I enjoy opportunities to visit SOLIDWORKS users. My previous trip found me in St. Louis. Recently, I visited the Houston. While in Houston, I was able to present at the Houston SOLIDWORKS User Group at their meeting on June 13, 2023. Joe Lance is the leader of the user group. He was instrumental in setting up and running the meeting. Also, he also gave me sound advice for my travel arrangements in Houston. Additionally, I was also able to connect with several customers and resellers during my trip.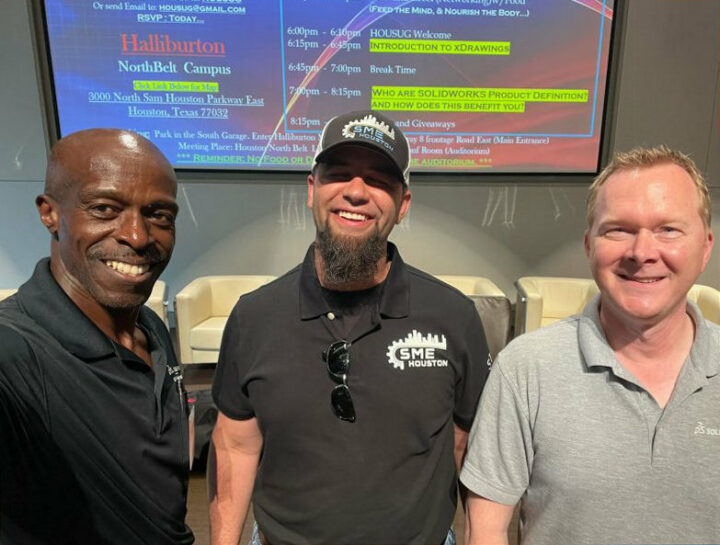 I actually gave two separate presentations at the user group meeting!
My first presentation covered the topic of xDrawing and the associated Manufacturing Definition Creator Role on the 3DEXPERIENCE platform. The benefits of xDrawing are numerous, not least of which is the flexibility to create drawings and MBD product definition from the same data set, so work is not duplicated when creating either, and so that data always matches between these different methods.
My second presentation followed a break and interlude where Joe Lance gave out swag to attendees. Joe gave away lot of great SOLIDWORKS themed items! The topic for my second presentation was about the Product Definition team and how we work to make sure we keep our customers at the forefront of the decision-making process for SOLIDWORKS products. This presentation was impromptu, without slides nor firm outline.
Exploring the Town
Overall, this trip was a little shorter with a more tightly packed schedule. As such, I didn't get much time to explore Houston. There are some sites/sights I was able to squeeze in, such as a visit to the Space Center Houston and an evening at Saint Arnold Brewing Company.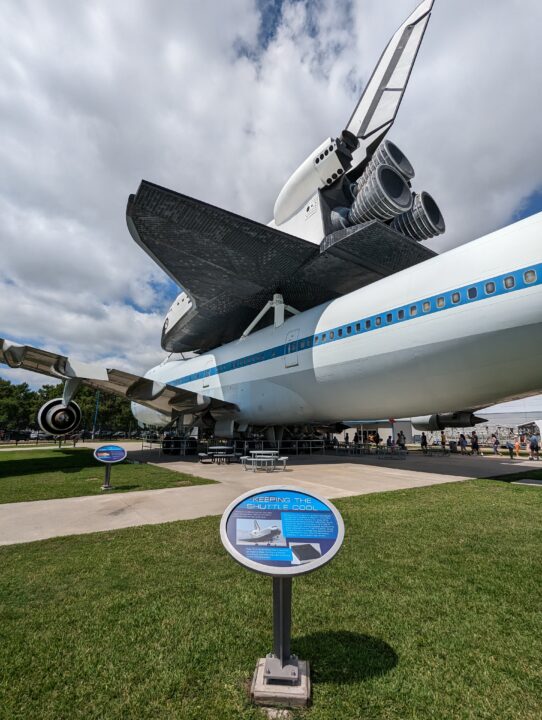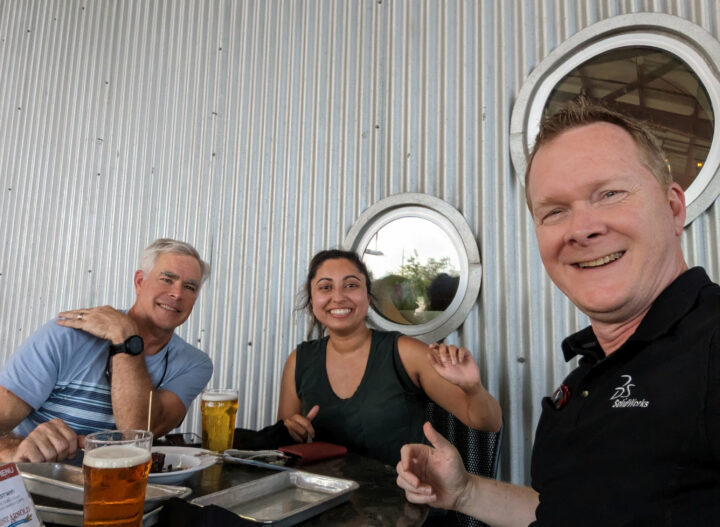 I did discover a good breakfast crepe at Melange Crêperie. Are there more hidden gems in Houston? Another trip back may be in order at some point.