As noted in a previous article, revision cloud is a new annotation in SolidWorks 2013.    Well, here's a little trick not mentioned in the What's New that you can use on revision clouds once you've placed them on your drawing.  Highlight the revision cloud and goto Tools pulldown>Sketch Tools>Rotate.  The Rotate tool will allow you to rotate your revision cloud annotation.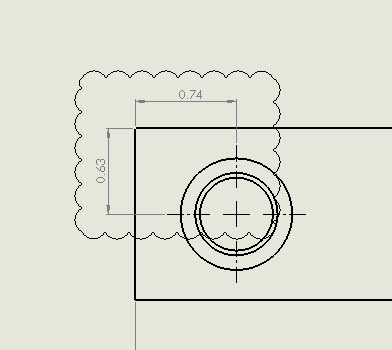 Rectangular revision cloud just minding its own business.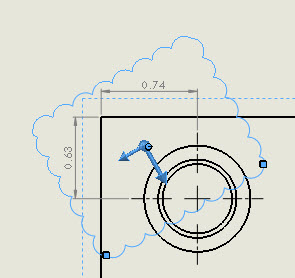 Gah! Someone has started the Rotate tool and is rotating  the revision cloud.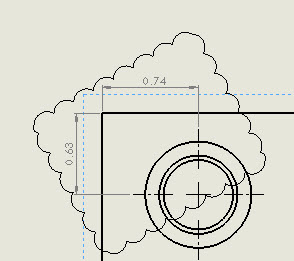 Well, the cloud was successfully rotated and just left there to highlight the change at its new angle.