Orientation Dialog Box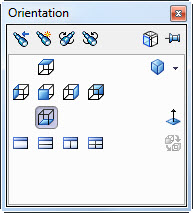 Switching between views in the SolidWorks modelling environment has always been a fairly painless exercise.  Press the SPACEBAR and choose your view, or use the Normal to command.  The Orientation dialog window has now been improved in SolidWorks 2013.   In addition to icongraphic layout, you can now create custom views and save them for reuse in different documents.
To save views for use in other documents, create a new view same as before using the New View button.  The view will then appear in the Orientation dialog box between the standard views and the view port buttons.  When you highlight that view, a save icon appears.  When saved, a globe icon will appear next to new view indicating that it is now available for use in other documents.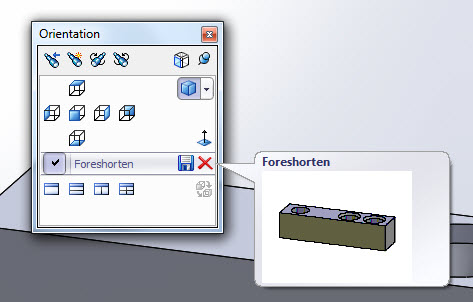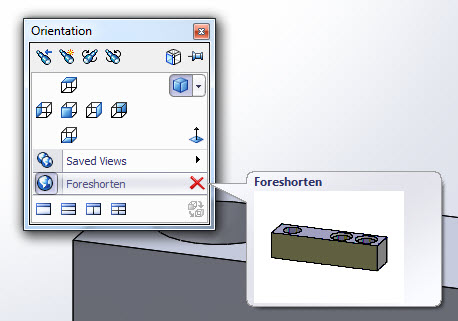 View Selector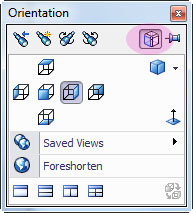 Another cool addition to the Orientation interface is the View Selector.  To turn on the View Selector, start the Orientation dialog box and click on the View Selector button in the upper right next to the pin.  While this button is depressed, the View Selector will automatically engage when you launch the Orientation dialog box.
The View Selector allows you to quickly and visually select your next view orientation of the model between standard views.  It provides quick access to the opposite views too (the other side of each standard orientation).  That means you can quickly jump to the backside upper isometric view as easily and you can jump to the front view!