SolidWorks 2014 introduces the ability to find and use virtual sharps on the on-the-fly while creating dimensions.
Start any dimension tool.
Right-click on model or sketch geometry
Choose "Find Intersection".
Left-click on any model or sketch geometry that intersect the first selection.
The Virtual Sharp element is automatically added, the point is automatically applied as a selection for the dimension tool.
See the attached video below (AVI will open, not an embedded video).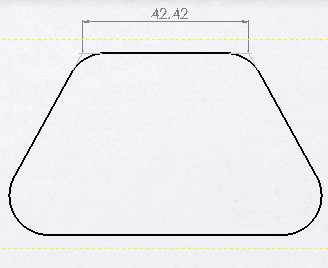 On-the-fly Virtual Sharps (AVI video)