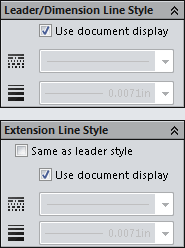 For drafters that need more control over how dimensions are displayed on their drawings, SolidWorks 2014 has introduced a couple of new controls.  First, styles for extension lines and dimension lines can now be assigned independently from each other on dimensions.   The default line styles can be set in Document Properties for each dimension type, and within the Dimension PropertyManager.
In the PropertyManager, a new group box has been added, called "Extension Line Style".  Within this group box, there is an option to keep the line style that same as the leader/dimension style with the option "Same as leader style".  If you wish to use the document defaults, selected "Use document display".
If both of these settings are unchecked, you can set the extension line for the selected dimensions separately from the dimension line style.  The example here shows the line thickness as different.

Second, you can now set individual extension lines to display as centerlines.  This allow you to identify extension lines that emanate from holes, per ASME practices.  To make this change, right-click on the extension line and select "Set Extension Line as Centerline".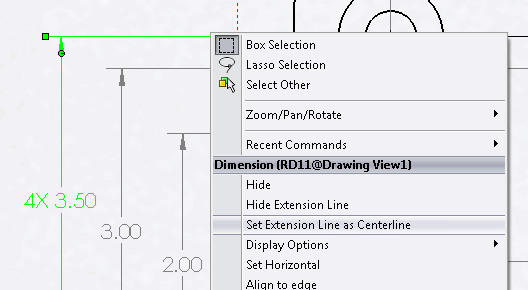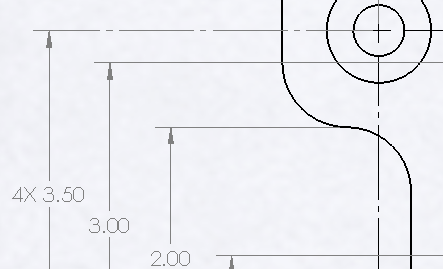 To change it back to normal style, right-click on the extension line again and select "Reset Extension Line Style".